Kelly Bain-Conkin, M.Div., MS Ed, LMHC, Psychotherapist
Clinical Director
Masters of Divinity, Truett Seminary
Master of Educational Psychology, Baylor University
Indiana Licensed Mental Health Counselor

It is a true blessing and honor to be part of the Samaritan Center. I say with absolute confidence that our clinical team works together to support and encourage each other so we can give the best care to all our clients. My work here is not just a job to me; it is a calling to partner with people in their growth toward holistic health – mind, body, and spirit. As my clients are on their journeys toward health, hope, and healing, I strive to offer my skills, training, and expertise in my role as their ally and companion.
I have practiced in the field of mental health counseling since 2007 and I was licensed in 2009. As Clinical Director, I offer consultation to my wonderful colleagues and coordinate administrative functions on the clinical side of our agency. Most of my time though is spent in individual therapy with adults of all ages and co-leading a process group on "Growing Emotionally Mature Relationships." I have extensive experience working with adults specifically in the areas of 1) all types of trauma and 2) growing healthy boundaries, assertiveness, and self-confidence in relationships. Also, my seminary training and specified continuing education prepare me for the use of spirituality and faith as part of emotional healing.
I am certified in EMDR therapy (www.emdr.com) and currently in process of becoming an EMDR consultant as well. I do consider myself an EMDR therapist and use this quite often with my clients in conjunction with the Internal Family Systems Model (https://selfleadership.org/about-internal-family-systems.html).
Special Training: Spirituality and Religion in Counseling, Counseling for Victims of Abuse and other Traumas;
EMDR Consultant-in-Training; Group Psychotherapy
---
Leslie Sackett, MSW, LCSW, Psychotherapist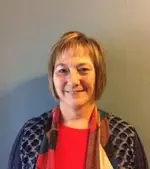 Masters of Social Work, The University of Michigan
Indiana Licensed Clinical Social Worker
It was with great pleasure and excitement as well as a sense of "coming home" that I rejoined the Samaritan Center after having worked in community agencies in Elkhart and South Bend. I am so happy to be here. I believe in the mind/body connection. Healing occurs when we can reestablish the balance between those two and it is exciting to be in an agency that has this view and supports staff and clients to achieve that goal. I have a passion for supporting clients on their journey toward health and healing.
I have been a practicing social worker for 33 years. My early career was in teaching special education with elementary aged children and as a school social worker for a number of years. Since 1987, my practice has expanded from working exclusively with children to adolescents and adults. Working with PTSD has become a primary focus of my practice. I have worked in the areas of sexual, physical, and emotional abuse and trauma and have worked with both victims and perpetrators of domestic violence.
I continue to grow and develop through trainings, workshops, conferences and ongoing supervision as well as with the assistance of my colleagues. I enjoy using EMDR, CBT, Cognitive processing, exposure therapy, DBT emotional regulation skills and other life skills to help people achieve balance physically, emotionally, and spiritually.
Special training: Certified Parenting Instructor; Dialectical Behavior Therapy (DBT);
EMDR; Group Psychotherapy
---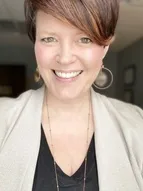 Angie Law, MS.Ed, LMHC, CGP (Certified Group Psychotherapist)

Masters of Science in Counseling and Human Services, IU South Bend
Indiana Licensed Mental Health Counselor
I am a Licensed Mental Health Counselor (LMHC) passionate about providing empathetic, genuine, skilled therapy to clients that encompasses the mind, body, and spirit. I work with males and females ages 20 years old and up. My specialized areas of focus are with developing and sustaining emotionally mature and healthy relationships, specifically concentrating on boundaries – both internal and external. Working this way is significant to me as it helps develop an integrated sense of self that feels wholly loved and is collaborative in creating a greater sense of awareness, self-acceptance, and confidence. I am trained in Eye Movement Desensitization Reprocessing (EMDR) and utilize this therapeutic method regularly with clients as it offers therapy to those who have trauma or issues so extensively that the process of healing through traditional verbal interventions is difficult. Additionally, I utilize the modalities of Cognitive Behavior Therapy (CBT), Client-Centered Therapy and Internal Family Systems (IFS) as part of my extensive therapy approach. As a certified group psychotherapist (CGP), group therapy is also a powerful and integral part of my practice which is combined with my goals for the client. Group therapy is a collective effort to explore internal feelings about oneself and to experience the external perspective from others in a safe and contained space. Group is a place for members to share their own problems, feelings, ideas and reactions with other group members and feel joined by those who may have experienced similar issues. I look forward to speaking with you more about your journey, as each person is unique in their stories and my goal is to help grow, cultivate and encourage the person to be their authentic and best selves.

Specialties include but are not limited to: EMDR (Eye Movement Desensitization Reprocessing); Group Psychotherapy; Acute Traumatic Incident Processing (A-TIP); Growing Emotionally Mature Relationships, Healthy Boundaries

Training & Licensure; License; Licensed Mental Health Counselor (LMHC), Certified Group Psychotherapist (CGP)- member of the American Group Psychotherapy Association (AGPA), member of Greater Lakes Group Psychotherapy Society, Diploma in Eye Movement Desensitisation Reprocessing (EMDR) through EMDRIA, Training in Sand Tray Therapy (Starbright Institute-Eliana Gil).
---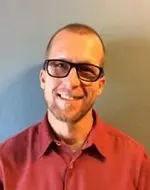 Aaron Detwiler, MSW, LCSW, Psychotherapist
Bachelor's degree in Psychology-Eastern Mennonite University
Master's degree in Social Work-Indiana University
Indiana Licensed Clinical Social Worker
I am grateful for the opportunity to be a part of an amazing organization and team. I share the same beliefs outlined by the Samaritan Center's vision and history. I have worked with children, adolescents, and adults for several years, often establishing communication routes with those they deem important. I feel it is important to take a holistic approach with clients as we identify strengths and potential solutions. I am able to provide counseling on a spiritual level that is comfortable for clients at any place in their faith walk. I implement Trauma Focused-Cognitive Behavior Therapy, and utilize solution-focused methods to assist people in identifying problematic thought patterns and creating an individualized plan for moving forward. I also utilize play therapy as needed, as well as Rational Emotive Behavior Therapy.
Special training: EMDR; Trauma-Focused Cognitive Behavior Therapy;
Play Therapy: Rational Emotive Behavior Therapy
---
Kristy Turner, LCSW Psychotherapist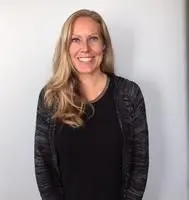 Master of Social Work, Aurora University
Indiana Licensed Clinical Social Worker
I am excited for the opportunity to join the team at the Samaritan Center. I graduated from Aurora University with a MSW in 2003. I have worked in the school system as a behavior consultant and in the clinical setting as a licensed therapist for the last 15 years. I love working with teens. My experience includes individual and group therapy with adults, young adults and adolescents. I have also facilitated groups for parents and families with school age children. I use a strengths perspective approach to therapy and support positive behavior reinforcement strategies and am excited to be incorporating EMDR into my treatment strategy.
Special training: EMDR, Group Psychotherapy, Trauma-Focused Cognitive Behavioral Therapy,
School Behavior Issues, Parenting and Behavior Modification
---
Anne Kobold, LCSW, RPT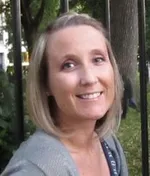 Masters of Social Work, Indiana University

With over 20 years of experience working with children and adolescents, I am thrilled to join the team at The Samaritan Center. As a Registered Play Therapist, I believe in using the therapeutic powers of play to communicate with and treat children and families. Through a strengths based approach, my goal is to support individuals on the journey of self awareness, empowerment, and inner peace. Our family affects who we are and who we become; therefore, I use family therapy as a way to develop and maintain strong, functional relationships. My experience includes working with children to young adults ( ages 5 to 25 ) who have experienced abuse and neglect, single or complex trauma, and those with mood disorders such as with depression and anxiety. I specialize in working with the LGBTQQIA+ population, and aspire to increasing awareness and acceptance. I am trained in Eye Movement Desensitization and Reprocessing (EMDR) and often use this type of therapy in conjunction with play therapy. Other modalities used in my practice include trauma-focused cognitive behavioral therapy (TF-CBT), child-centered therapy, motivational interviewing and mindfulness/meditation.
---
Carmen Burlingame, LCSW
Masters of Social Work, Indiana University
In 2015 I made the decision to transition from pursuing a career in academia toward my passion of being a psychotherapist. I have worked in community mental health, residential adolescent settings, and inpatient psychiatric hospitals. While I am confident that my role is in outpatient psychotherapy, the experience that I have gained from these other settings has provided me rich learning with diverse populations.
While I left my aspirations of being a professor at a university, my passion for continuous learning is deeply embedded in who I am. In January 2021, I joined a process-oriented training group to experience different techniques of group leadership and to do my own work on myself as a therapist, in order to provide the highest caliber of psychotherapy for my clients. I am an active member of the American Group Psychotherapy Association and serve as a co-chair of the Women's Special Interest Group. I am a student in the Center for Group Studies and engage in regular training in psychodynamically-oriented group leadership. I have been trained in Eye Movement Desensitization and Reprocessing (EMDR) since 2017 and engage in continuing education and monthly reading groups aimed at continuing to increase that skill set. More recently, I have felt drawn toward Internal Family Systems (IFS) work as well as Accelerated Experiential Dynamic Psychotherapy (AEDP) and am continuing to obtain experiential training in these areas.
My inherent belief in each human being is that we are highly adaptive and that we are doing the best that we can with the skills and resources available to us. Often times the very coping strategies that were once essential for our survival (literally and metaphorically) are what inhibit us from reaching our fullest potential once we are no longer in those environments. Our brains and bodies may struggle to differentiate from "what was" to "what is" and my aim is to help individuals become grounded in the present and to rely on neuroplasticity to help our brains and bodies come to the present to improve our lives inter- and intra-personally. This approach requires that I continue to seek to understand the systemic barriers and privileges afforded to different groups among a variety of intersecting identities. I am a cis-het, white woman and I am committed to examining the role I play in the marginalization of others. I seek to be an ally to those in the LGBTQIA+ community, I utilize a Health at Every Size (HAES) lens, and strive to operate in an anti-racist framework.

---
Jessica Wachs, LCSW, RPT

Master of Social Work, Indiana University
Bachelor of Science in Elementary Education, Indiana University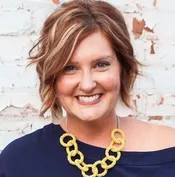 "Enter into children's play and you will find the place where their minds, hearts, and souls meet." – Virginia Axline

I have recently joined the Samaritan Center Team and am excited to join such an amazing and accomplished group of practitioners! My education includes a Bachelor of Science degree in Elementary Education with a Minor in Special Education and a Masters degree in Social Work, both from Indiana University. In the past, I have worked with children from hard places and spent nine years teaching second and third grades in South Bend School Corporation. After seeing firsthand the effects of trauma on children, I decided to go back to school to pursue a graduate degree in order to continue to work with children but in a different capacity. For the last seven years I focused my training and practice specifically on children and children's issues including but not limited to: anger, trauma, attachment, sexual abuse, anxiety, mood disorders, PTSD, grief and divorce. My passion is working with children who have endured trauma and using the curative power of relationships to inspire healing and growth. I am a Licensed Clinical Social Worker (LCSW)and a Registered Play Therapist (RPT), a certification that requires 150 hours of specific training on utilizing play (the natural language of children) and play interventions in the therapeutic process. I am also trained in Eye Movement Desensitization Reprocessing (EMDR) therapy and will utilize this in therapy sessions.
My specialty is working with children ages two to twelve, but I also see teens, young adults and families.
---
Monique Jamesen-Gulis, MS, NCC, LMHCA, Psychotherapist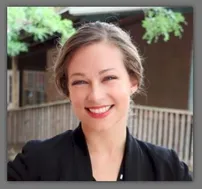 Master of Science, Clinical Mental Health Counseling, Lock Haven University
Bachelor of Science, Organizational Management, Bethel University
Following the completion of my clinical internship at the Center, I am honored to continue at the Center for my residency. Being here comes from a strong desire to assist others on their journey in life and an appreciation for the client-counselor relationship. In my work as a counselor, I primarily draw from an integrative and humanistic approach. I hold the recognition that a single theory cannot be comprehensive enough to account for the complexity of each human's behavior, problems, and unique experiences--being comprised of the physical, intellectual, emotional, behavioral, creative, and spiritual elements.
My goal as a counselor is to meet my clients where they are in a safe and judgement free environment to facilitate and aid in the process of long-lasting healing and growth.
Pronouns: She/ her

---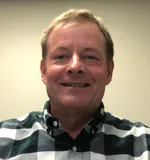 Randal J. Rhoade, CEO
BS Accounting, Manchester University
It's exciting to join a team and organization with a compelling purpose and history. The Center's mission as defined in its by-laws states that it is an expression of the love of God through a ministry of helping people under stress. The Samaritan model was started in our community in 1972 and was the beginning of an organization that is international.
As the newly hired part-time CEO for the Center, I hope to bring a skill set that will help us serve in a way that honors our history and expands services to our community. Since graduating from Manchester University in 1986, I've been living and learning in a variety of positions. It began with eight years in public accounting at McGladrey & Pullen. In 1993 my wife and I started an employment services business and continue to work with offices in Elkhart and South Bend. While working in our own business I've also worked a variety of part-time positions in accounting, IT consulting, forensic accounting investigations, and recently spent two years as a church administrator in a local congregation.
I look forward to working with a skilled, dynamic, growing team of professionals helping make our community a better place to live.
---